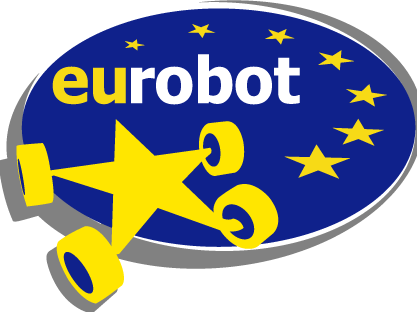 Eurobot (Official Website) is an international amateur robotics contest, created in 1998. It is open to teams of young people, organised either in student projects or in independent clubs. Eurobot takes place in Europe but welcomes teams from every continent.
Each year, the rules are released around October. The teams have then several months to design and build their robots and compete between April and June on the national contest, from which just 3 teams can be selected. These best teams from every country will then meet and compete in the Finals.
Rules change every year! However, the base is always the same:
Robots have approximately the size of a cube of 30 cm.

The tables has a dimension of 2 meters width and 3 meters long.

The game is 90 seconds long.

Robots have to do various actions on the table in order to earn as many point as possible.

Robots have to avoid each other. Teams can place beacons on the other robot to find out its location.

Robots are completely autonomous and must do all actions by themselves with the help of sensors.
EUROBOT 2015: ROBOMOVIES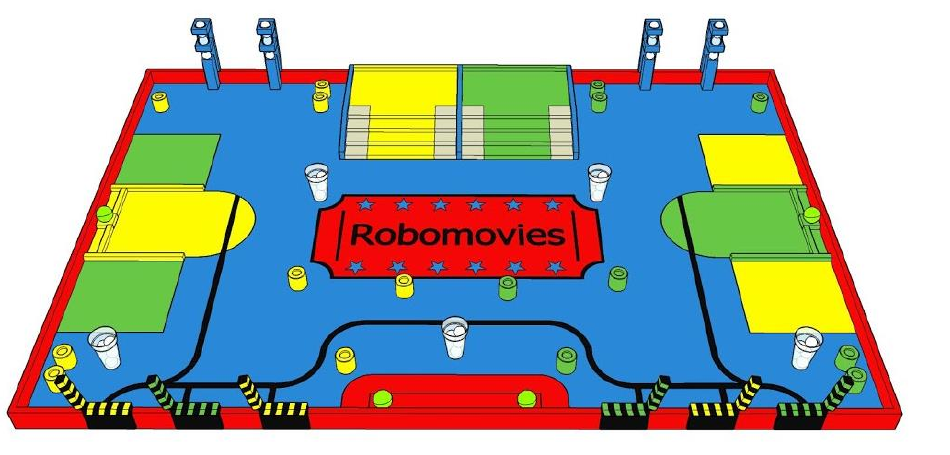 Click here to read the official rules in English.
Introduction to Eurobot Video:

Eurobot on previous years:
EUROBOT 2014: PREHISTOBOT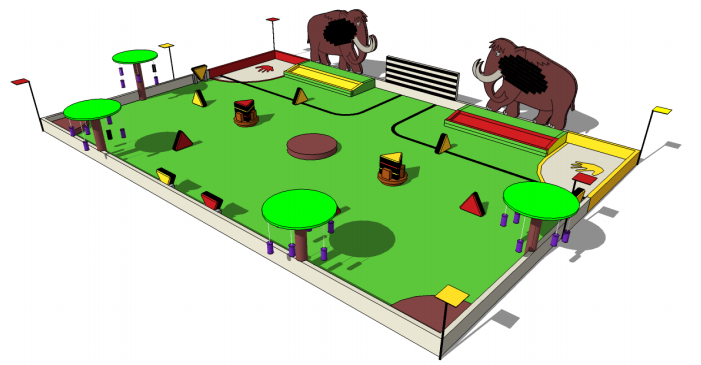 Click here to read the official rules in English.
EUROBOT 2013: HAPPY BIRTHDAY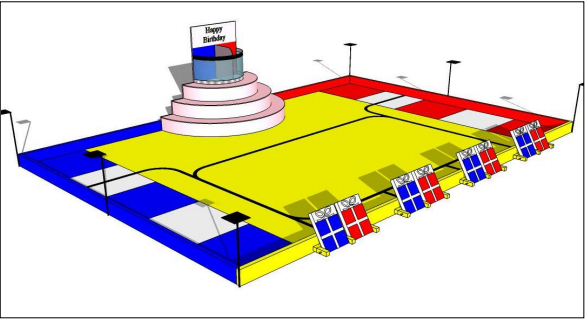 EUROBOT 2012: TREASURE ISLAND
EUROBOT 2011: CHESS'UP!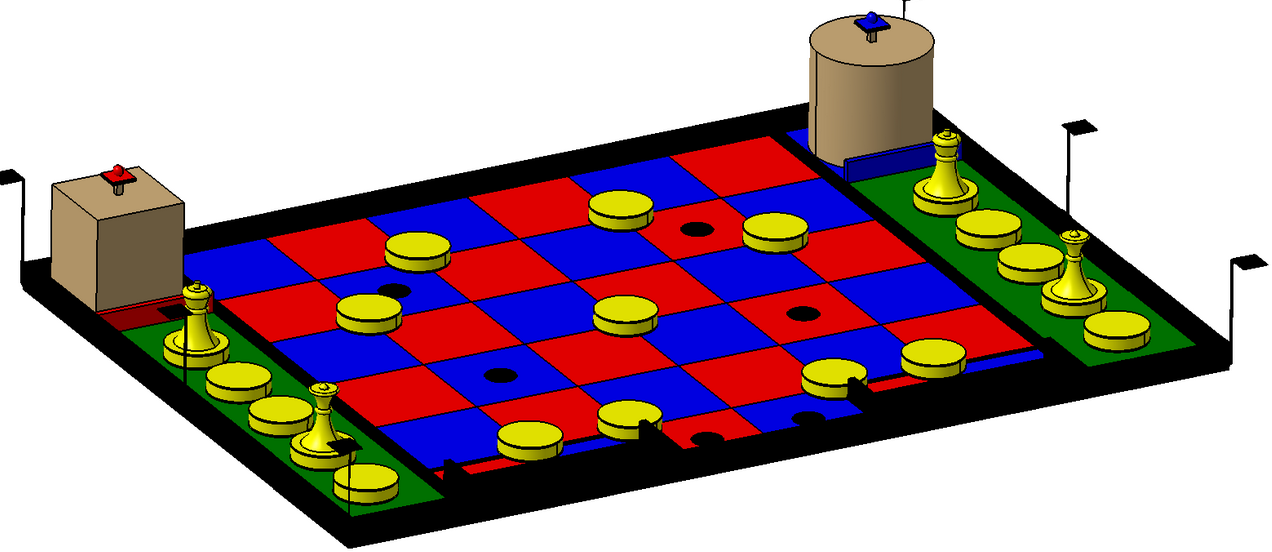 EUROBOT 2010: FEED THE WORLD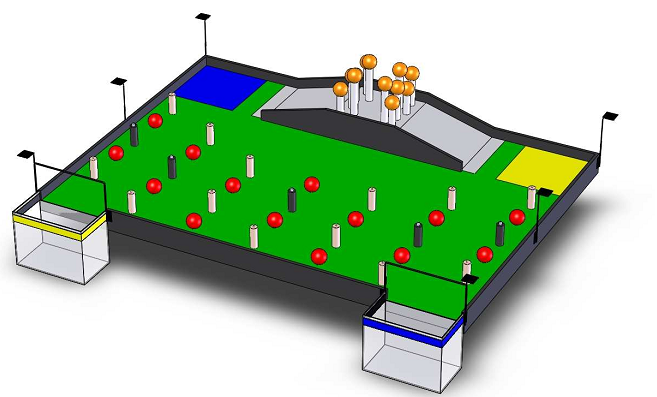 EUROBOT 2009: TEMPLES OF ATLANTIS
EUROBOT 2008: MISSION TO MARS
EUROBOT 2007: RECYCLING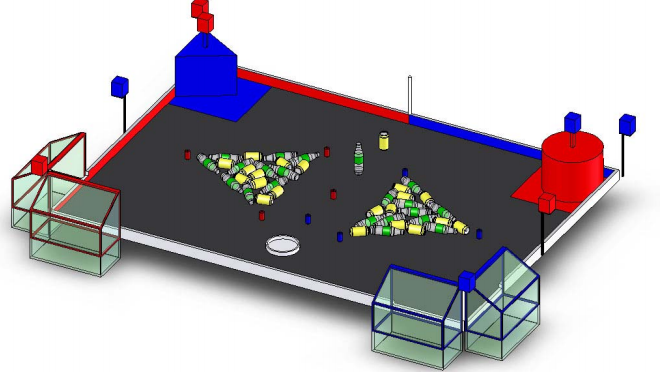 EUROBOT 2006:GOLF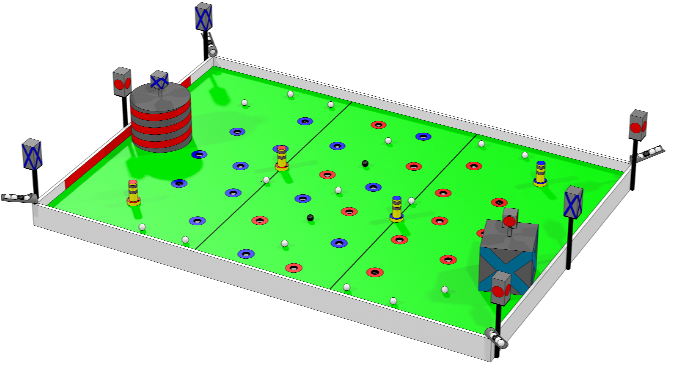 EUROBOT 2005: BOWLING